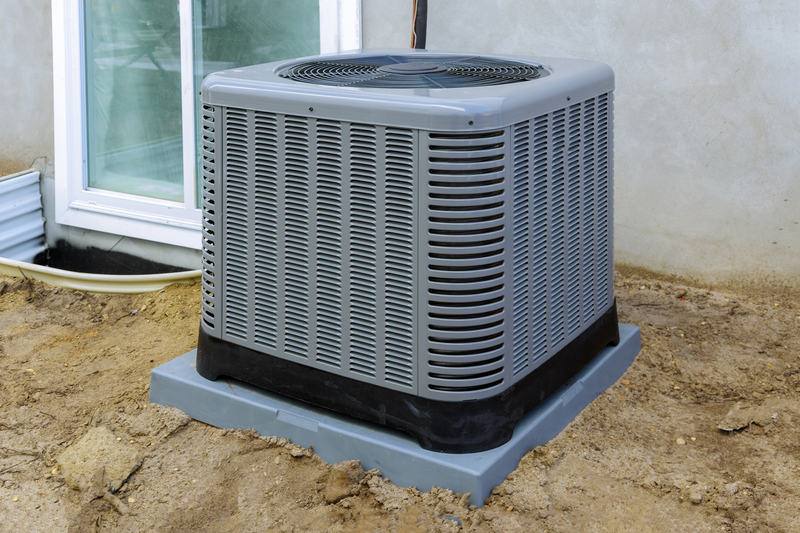 How to Increase Your AC System's Efficiency
May 1, 2023
Your air conditioning system is one of the most important elements of your home, especially during the hot summer months. Investing in a high-efficiency AC system can save you money on your energy bills and provide a comfortable home environment. However, it's not only important to invest in a quality AC system, but also to ensure that your system is running as well as possible! Here are a few tips on how to increase the efficiency of your AC system:
Change your air filter
The air filter in your AC system plays a critical role in keeping your equipment running smoothly. When your filter is dirty or clogged, it can restrict the airflow through your system, which can reduce its efficiency and increase your energy bills. To prevent this, you should change your air filter at least once a month during the cooling season. This will help ensure that your system is operating at peak performance, while also improving the air quality in your home.
Keep your vents clear
A common cause of reduced AC efficiency is blocked vents. When your vents are blocked by furniture, drapes, or other objects, it can restrict the airflow through your system, which can reduce its efficiency and effectiveness. To prevent this, you should make sure that your vents are open and unobstructed.
Install a programmable thermostat
With a programmable thermostat, you can set your system to automatically adjust the temperature when you're away from home or sleeping, which can help reduce your energy consumption and lower your bills. Additionally, some programmable thermostats can be controlled remotely using a smartphone app, which can give you even greater control over your system's settings!
Schedule regular maintenance
Regular maintenance is one of the best ways to ensure that your AC system is running at peak efficiency. During a maintenance visit, a professional HVAC technician will inspect your system, clean your coils, check your refrigerant levels, and perform other tasks that can help improve your system's performance and efficiency. By scheduling regular maintenance visits, you can help extend the lifespan of your equipment while also improving its efficiency.
Upgrade your equipment
If your AC system is more than 10 years old, it may be time to consider upgrading to a newer model. Newer systems are designed to be more efficient and effective than older models, which can help you save money on your energy bills while also improving your comfort.
By following these tips, you can help keep your home cool and comfortable during the summer, while also reducing your energy bills and extending the lifespan of your equipment! If you have any concerns about your AC system, don't hesitate to reach out to our team of AC experts today!