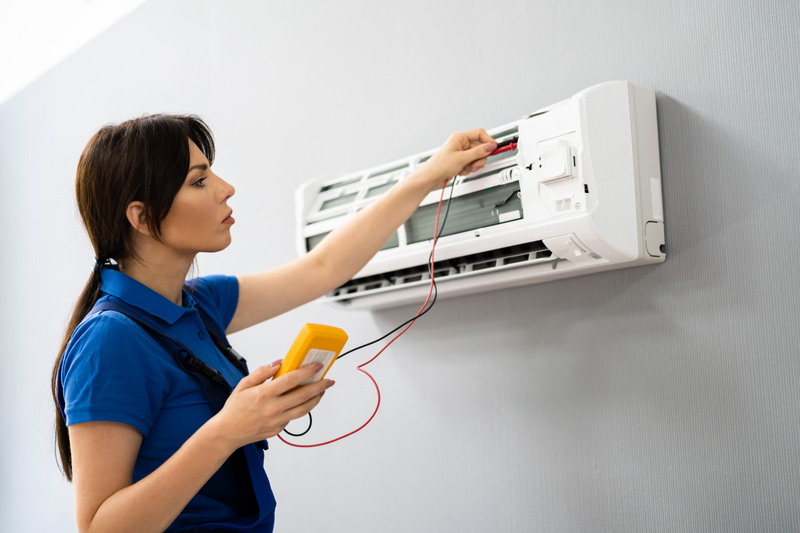 Strategies to Maintain Your AC Unit
September 15, 2022
With the sweltering Arizona heat, it's always a good idea to start thinking about air conditioner maintenance. An efficient AC unit is crucial to keeping your home comfortable during the constant heat, so it's important to be familiar with strategies for taking good care of it! Here are a few great ways you can maintain your AC unit to keep it running smoothly:
Schedule an annual inspection
Your air conditioner works hard to keep you cool all summer long, so it's important to give it a little TLC with an annual inspection. Just like your car, regular maintenance can help prevent big problems down the road and keep your AC running smoothly and efficiently. During the inspection, a technician will clean and check the unit for signs of wear and tear. They will also test the unit to make sure it is operating efficiently, and perform any necessary repairs.
Clean the condenser coils
The condenser coils are one of the most important parts of your AC unit. They are responsible for removing the heat from the air that is being cooled. If the coils are dirty, they will not be able to do their job properly. As a result, your AC unit will have to work harder to cool the air, which will lead to higher energy bills. To clean the coils, you will need to remove the unit's access panel. You can use a brush or a vacuum to remove any dirt or debris that is on the coils.
Change the air filter
The filters in your AC unit are responsible for removing any dirt or debris from the air that is being cooled. If you want your air conditioner to function properly, you need to change the air filter regularly. A dirty air filter can restrict airflow and cause your AC unit to work harder, which can lead to higher energy bills. It's recommended to change the air filter every 1-3 months, or as needed.
Keep the area clear
If you want your AC unit to function properly, it is important to keep the area around the unit clear. This means that you should not store any items in the area around the unit, and you should not block it with furniture, plants, or other objects. Keeping the area around the unit clear will help to ensure that the air can circulate properly and that the unit won't overheat.
Don't wait to call a technician
If you suspect your air conditioner isn't working properly, don't wait until the unit breaks down to call for repairs. The sooner you call, the sooner the technician can identify and fix the problem. Waiting too long to call may result in further damage to your AC unit, which could end up costing you more money in the long run. If you notice any strange noises or smells coming from the unit, or if it's not cooling your home as well as it should, call a technician for repairs.
By following these simple tips, you can keep your AC unit running smoothly and efficiently all year long. If you're looking for regular maintenance and annual inspections, contact us today to book an appointment! Our team of licensed and insured technicians are trained to repair and service all makes and models, so you can feel confident in our expertise and quality of service.