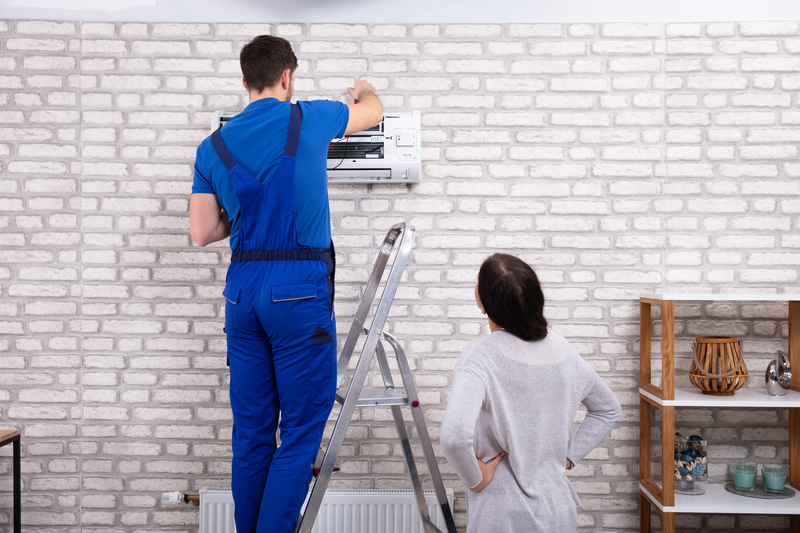 When Is the Best Time to Install a New Air Conditioner?
March 3, 2020
When it comes to summer in Arizona, no one wants to be caught without an air conditioner. If your unit isn't working like it used to or you're just looking for an upgrade, you may be considering a new air conditioner altogether.
The Most Wonderful Time of the Year
The busiest times of the year for HVAC technicians are winter for furnaces and summer for air conditioners. This is when the most breakdowns happen and most homeowners are looking at upgrading their HVAC systems. This is because they can't ignore any deficiencies in the system, they must suffer through, have their old units maintenanced, or purchase a new one.
Jumping the Gun
After the busy seasons come the slow seasons, and these are the perfect times to install a new air conditioner. Fall and spring don't provide as much business for HVAC technicians, so wait times are significantly shorter and there is a much better chance of deals or sales happening. Furthermore, setting up an air conditioner in spring means having a unit you know works properly well before the heat waves start to hit. For these reasons, purchasing in the off-season can save you stress and money.
Being Prepared
Regardless of season, the best time to get a new air conditioner is when you already have one. This is for a few reasons. For one, you won't feel pressured to buy something you don't absolutely want out of necessity. For another, it gives you time to shop around and find a unit that fits all of your needs, including your budget. If you wait until your air conditioner breaks down, you'll be putting yourself and your family in an incredibly uncomfortable position. Your decision for a unit will be forced and you could end up regretting the choice you made.
Purchasing a new air conditioner in spring gives you peace of mind and may even end up saving you a couple of bucks. Take advantage of the off-season by seeing what units are available. For a list of products and a personalized quote, contact us here.