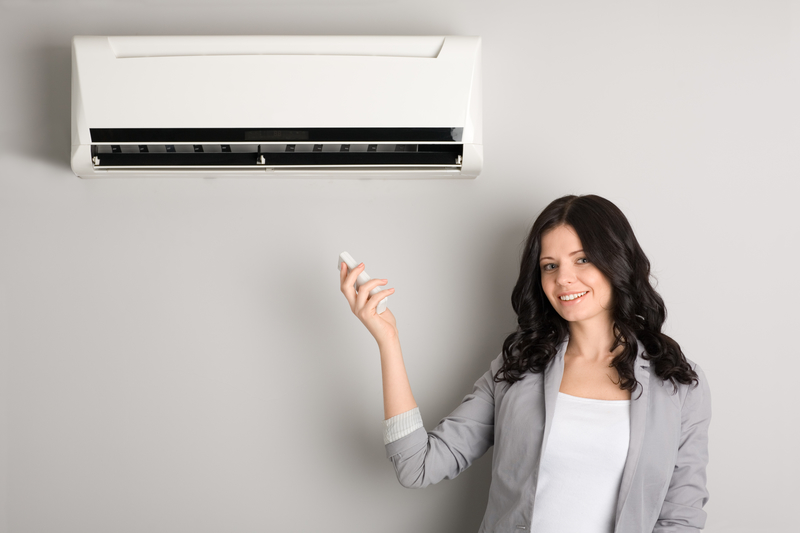 3 Things To Consider Before Installing A Central Air Conditioner!
April 10, 2019
When summer comes, many quickly turn to air conditioning for comfort. This is especially true of central air conditioning, which is undeniably a game changer. No more sweaty nights spent tossing and turning because you haven't installed the window unit yet. No more installing the window units, period! If you're thinking about upgrading to central air, be prepared to spend between $6 000 and $15 000, depending on the size and complexity of the job. Installation usually takes several days, and the new system will even increase your property value. However, once you decided to make the upgrade, here are 3 things you'll need to consider before buying and installing your central AC.
Make sure the fit is right!
Air conditioning is measured by the ton, which is the cooling energy released by a 1 ton block of ice melting over the course of a day. You'll pay about $2 000 to $4 000 per ton. Getting the tonnage exactly right is essential. An oversized system will cool the house so quickly it doesn't effectively dehumidify the air (a major key to comfort), and if it's too small it will run almost constantly, increasing your energy bills and prematurely wearing out the equipment. The contractor should show you a printout of a heat-load calculation for your house, which factors in such things as your home's location, cubic feet of living space, number and size of windows, and orientation to the sun.
Is a high efficiency model worth it?
It's important to make sure your new central AC unit provides you with the highest possible Seasonal Energy Efficiency Ratio (SEER); a measurement of the amount of energy needed to deliver the proper amount of cooling. High efficiency models come with a SEER between 14 and 25.5, and all models sold in the United States are required to have a SEER of no less than 13. This is especially true for homeowners who live in hotter climates, which often require for the AC to be running longer periods of time. The higher the efficiency level, the lower your energy costs. So while a more efficient model might be more of an upfront cost, you'll end up saving more money in the long run.
Where to buy your central AC unit?
Purchasing your new central air conditioning unit directly from an HVAC retailer typically provides a substantial cost savings opportunity for homeowners because HVAC contractors who purchase the AC units for you will include a mark-up in the price of the equipment. However, manufacturers tend to frown on consumer-direct purchases because they do not want homeowners trying to install the AC unit as a do-it-yourself project; the danger involved in doing it yourself is real and serious. If you do decide to buy direct, just make sure you purchase your central AC unit through a licensed distributor and that it is installed by a licensed HVAC contractor. As long as you meet this criterion, buying direct will not void your unit's warranty.
There is a lot to know and learn before you start shopping for a central AC unit, and it can sometimes be intimidating, but don't let that discourage you. Purchasing a new AC unit doesn't have to be a hassle. Spend some time doing your research on contractors and HVAC retailers, as it will be the most important decision that you make when buying a new AC. Once you find someone that you like and who is trustworthy, then everything will go much more smoothly. Make sure the price you get offered for your AC is fair and that you're not getting something more powerful (and more expensive) than you need.