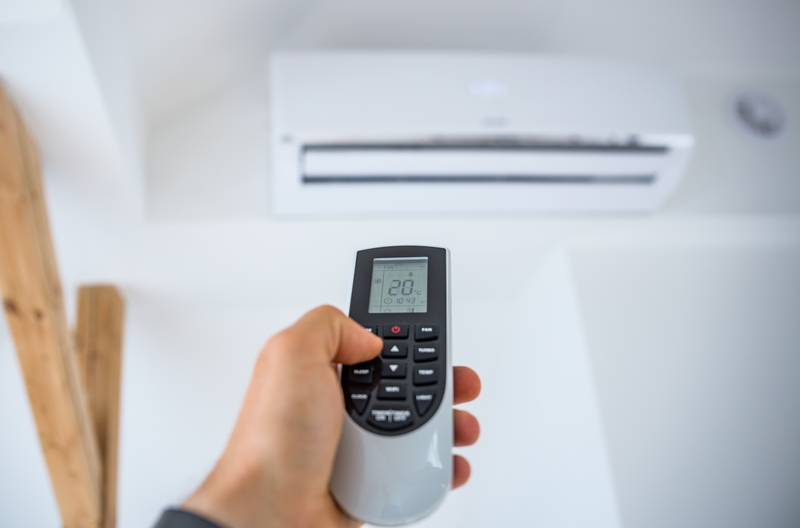 Beat The Heat Without Breaking The Bank!
May 1, 2019
The hottest days of summer make your air conditioning unit work the hardest. Here are ways to lower utility bills, save energy, increase comfort, and maximize efficiency when your A/C needs the most help to keep you cool. Each central air conditioning unit should be inspected, cleaned, and tuned by a licensed, bonded, and insured HVAC professional before the hot season begins.
Make Sure All Your AC Parts Are Working Well!
Check the air filters once a month and replace it as needed. This is especially important during the summer when dust and allergens circulate through the air. If the filters become clogged, your system will have to work harder to supply the same amount of cool air. Replacing filters is one of the easiest and most effective ways to conserve energy and save money on your HVAC usage. And much like changing the oil in your car, it's a critical step in maintaining your system's long-term health. You may also find that your old air conditioner is no longer efficient. In this case, consider replacing your unit with an energy-efficient model. Since they use less energy, you can save in the long run, too. When replacing your A/C, look for a properly sized unit. If you install an A/C that is too large, it will cycle on and off, reducing the efficiency of the system.
Don't Let Your A/C Overheat!
Air conditioners with proper shading can run more efficiently. Air in a shaded space is cooler than the surrounding air, meaning the A/C will have an easier time cooling the air. Similarly, don't place lamps, TV sets, or other heat-producing appliances near your thermostat. The thermostat senses the heat, causing the air conditioner to run longer than necessary. When installing a new thermostat, don't place it in a location where the sun might shine on it directly. You also need to avoid landscaping with lots of rock, cement, or asphalt on the south or west sides of your home. If it's not shaded, it will increase the temperature around the house and radiate heat. Finally, keep plants, shrubs, and other landscaping about 2 to 4 feet away from your outdoor unit to ensure adequate airflow.
Now for the Thermostat!
Remember that each degree you dial below 78 ℉ increases your energy consumption by about 8 percent. If your monthly electric bill is about $100, you'll save $8 a month with EACH degree you can stand above 78. If it's hard to remember to tweak your thermostat before you leave for work, consider investing in a programmable or smart thermostat or a timer for your window unit. If you decide to adjust the temperature manually, don't go overboard with it. Start small, by only changing the temperature by a few degrees and seeing how it feels. Lowering or raising the thermostat by a lot will not help you cool or heat your home faster!
Put these few tips to the test for a comfortable summer that won't cost you a fortune. You can also install window film to save energy and use fans. Installing home window film or tint to the insides of your windows is a great home improvement idea. Not only can it help keep your house cooler in the summer, but also warmer in the winter. For more information visit our website: https://mcmillinair.com/ or give us a call: 623-432-5202!