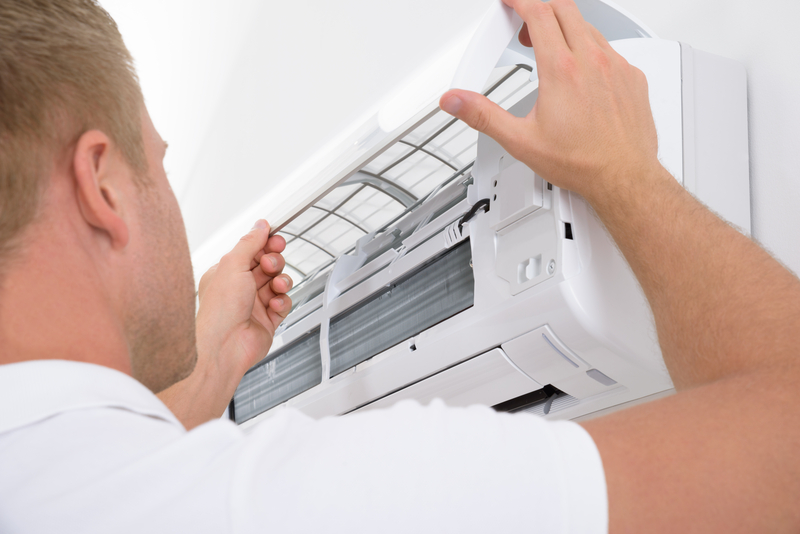 November 1, 2020
Keeping cool is a necessity for Arizonans nearly all year round. To meet this need, ductless AC systems, also known as mini-split systems, have become a popular alternative to bulky, traditional air conditioner units. For houses and condos built without ductwork, these cost-effective units can allow homeowners access to efficient cooling whenever and wherever it's needed.
A Less Complex Solution
While central-air systems send refrigerant through a central air handler to blow cool air through a network of ducts, ductless systems pump that same refrigerant to compact indoor units in each individual room. Each indoor unit contains an evaporator coil and blower fan, while the outdoor unit uses a compressor, condenser coil and fan. The two are connected with copper refrigerant tubing and electrical wiring.
Significant Cost Savings
On average, a home can lose upwards of 25% of it's HVAC energy to ductwork. Ductless AC systems only send cool air to the rooms that require it, meaning it won't cool rooms that are not occupied and the majority of the energy being generated is actually being put to good use. The less energy you're using, the more you'll end up saving on your monthly utility bill. Additionally, the start-up costs are typically very reasonable since there is less to the overall set up and installation of this type of system.
Low Maintenance IAQ
In traditional HVAC systems with central air, air ducts must be regularly cleaned, and even then, dust and allergens can be left behind. This can make the indoor air quality, or IAQ, even worse than the outdoor air quality! Ductless AC systems, on the other hand, are equipped with multi-stage filtration that can drastically reduce dust, bacteria, allergens and other particulates in the air.
Ductless AC systems are a great alternative for homes without ductwork or even homeowners who want to reduce their energy consumption. Contact our Wickenburg-based team at McMillin Air to see if a ductless air conditioner is right for you!