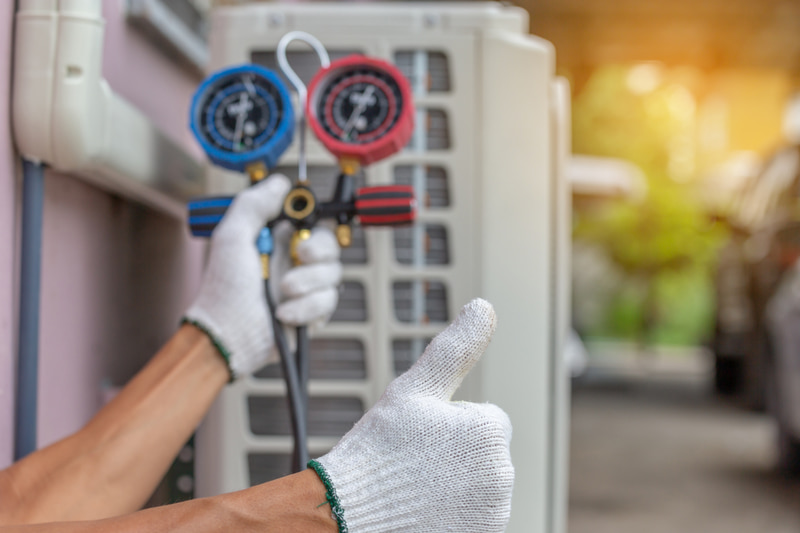 Why November is a Great Month to Service Your HVAC System!
November 1, 2019
Many people use this season as a time to get their heating systems serviced and repaired in preparation for the coming winter. With Halloween now out of the way, it's time to recognize that fall is officially here. The weather is also starting to feel fall-like finally, and for most of us, the AC units are off for the rest of the year. Many people use this season as a time to get their heating systems serviced and repaired in preparation for the coming winter, which is excellent. However, the fall is also a great time to have an HVAC professional perform maintenance on your AC system as well.
Have Some Peace of Mind!
Let's face it, with winter on our minds, now is the time that we are already thinking about our HVAC units. While it is on your mind, get the AC system serviced. If you put it off, who knows when you'll think to get it done again. Plus, now is the time of year when there is less demand for these services, there is no need to wait too long for an appointment. You may even save some money if you can find a deal on AC services or one getting both AC and furnace services done at the same time. Especially considering that this past summer was hot and this fall season has been pretty warm as well. The unseasonably warm weather through September and into October has meant that many people have been using their ACs longer than usual to keep their homes cool. Your AC system has been doing a lot of work, and it is quite likely that it will need some maintenance or repair. If you wait to get this done, you could forget about it and stress your system too much the next time you turn it on.
Repair Your AC As Soon As It Needs Repairing!
First, let's address the issue of delaying an air conditioning repair at the end of the cooling season. If you noticed something not quite right with your AC during the last month you were using it regularly, you may have decided to wait it out, and then maybe get around to scheduling service for it when you need the air conditioner again in spring. Don't let your AC sit through the fall and winter with a malfunction of some kind! Air conditioning repairs should be done as soon as the problem is detected. Letting the AC shut down for the heating season with a potential malfunction can have serious repercussions. It may lead to the air conditioner breaking down if you should need it during a short heat wave. The problem can worsen while the AC sits unused, leading to a more expensive repair down the road. And you may discover the air conditioner won't work at all when the spring warmth arrives.
Perform Any Major Repairs or Replacements Your AC Needs!
If you're working with an old air conditioning system and aren't sure if you should repair it or replace it, the cooler months are a fantastic time to figure it out. Call an expert to conduct an energy audit on your system. You may be able to bring your old system up to date with some repairs and upgrades, or it may be time to consider full-on replacement. Sometimes refurbished systems are the best choice, and sometimes installing a new, energy efficient air conditioning system is a great investment and will probably pay for itself after a few years. Either way, you'll be better off paying for an inspection and repairs before something actually breaks and you need emergency repairs.
Make the most of the fact that your AC probably isn't running right now, and you may not have to turn it back on except on occasional days for the foreseeable future. After all, it's now late autumn and the start of winter is less than a few months away. This period is what we call, in the HVAC business, the "heating season", when furnaces and other heaters do the heaviest of their workload for the year. It's not an ordeal to have your air conditioning system looked at if you suspect it needs repairs. Call McMillin Air today and schedule your inspection before winter!