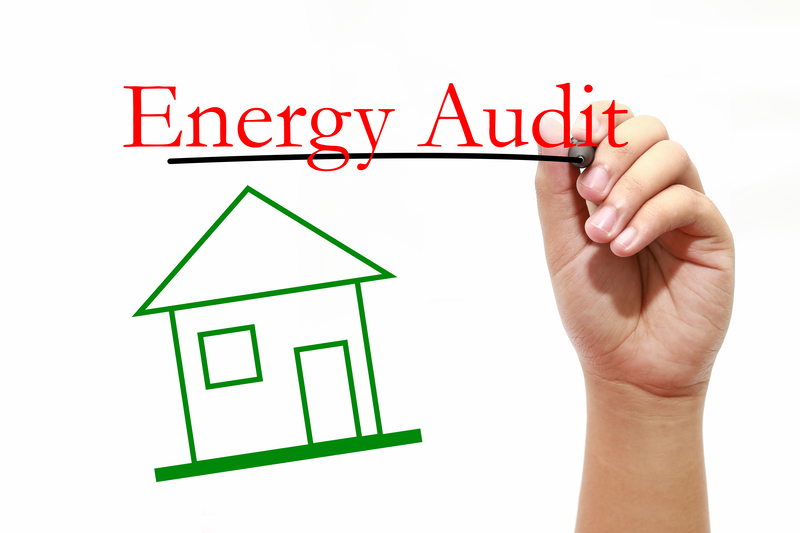 How To Save Energy This Winter!
November 10, 2019
Winter is coming, consider these energy saving tips! And what better time than now to give your home a thorough inspection for any needed repairs and maintenance. This should include checking your home's insulation and ensuring it will stand up against the cold weather to come. There is the potential for temperatures to drop below 40 degrees Fahrenheit with a real possibility of reaching the freezing point. For those who live in colder climates, that doesn't sound like much of a challenge. However, for those who are born and raised in Arizona, it calls for putting the heating on. If you're not sure of where to start, check out these home winter insulation tips that will keep your family comfortable all season long and also help you save money on your energy bills.
Get An Energy Audit!
An energy audit is the best way to make sure your home is not playing a part in hiking up your energy bills. A professional comes into your home and carries out an inspection to determine where your home is defective in heat retention. The analyst will also use specialized equipment to find energy defects that are adding to your bill unnecessarily. Poor energy performance can play a large part in escalating bills. You will receive a full report on the areas of concern, including an approximate figure on what you could save by making improvements. This will provide you with an idea of your return on investment on changes such as renovations and installation of new heating systems.
Don't Forget To Get Your Furnace Tuned-Up!
If you use a gas furnace, electrical heating system, or heat pump, yearly servicing is an essential requirement. A heating system that is not working effectively will cost your money and may break down when you need it most. Whether you have an old furnace that needs a little extra love, or you want to make sure you're getting the most out of a new high-efficiency furnace, our experts at McMillin Air can help. Gas fireplaces and fire pits also require servicing so that you have every option for keeping warm during the winter. We recommend having these inspections carried out in early winter while the temperatures are still relatively high. Servicing involves inspecting the fireplace or fire pit, making adjustments and cleaning before use. Schedule a furnace inspection now so you can stay warm and cozy this winter!
Improve Your Home's Insulation!
Insulation is one of the areas where contractors and homeowners often get it wrong in Arizona, either by design or during installation. If you want to retain heat in the right way and block it out when summer comes around again, it is important to check and correct your insulation. If the insulation in your home was not installed correctly, it won't do the job for which it was designed. Heat will escape, making your heating system work harder to keep your warm during the winter months. Ineffective insulation means more money paid out unnecessarily on energy bills each year. It is therefore essential that you have your insulation inspected and any corrections carried out. The insulation may not be thick enough or have gaps that are letting heat escape during winter. Paying to have these issues fixed will save you money over the long term.
Don't get stuck with sky-high energy bills and a freezing cold house this winter. Consider each of these winter insulation tips to keep your home warm and energy efficient this season and every following season.