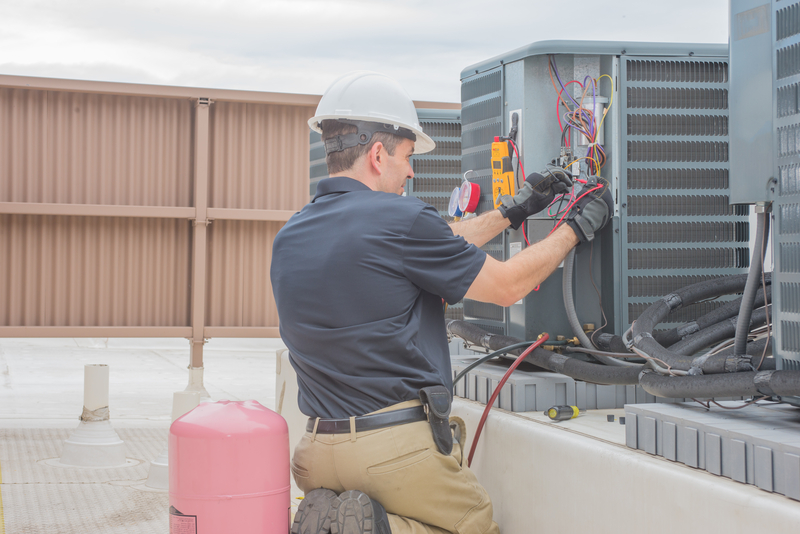 March 1, 2021
Your HVAC system is an important part of keeping you comfortable and safe. With the increasing instances of extreme weather patterns occurring across the country and around the world, having a properly working system is more important now than ever before. This week we would like to get you more familiar with your HVAC and explain some common terms that we use everyday. After all, the more you know, the better you'll be able to communicate with your technician if a problem does arise.
AFUE: This stands for Annual Fuel Utilization Efficiency. It is a measurement that determines a gas furnace's ability to convert fuel to energy.
Airflow Volume: The amount of air circulated in a space. It is usually measured in cubic feet per minute. If the airflow volume is insufficient, it means that the air conditioning system isn't able to properly distribute cool air.
BTU: This is a measurement of energy. A British Thermal Unit is calculated by determining the amount of heat it takes to raise the temperature of one pound of water by one degree.
DOE: The Department of Energy is a sector of the United States government in charge of developing policies regarding energy use.
Energy Star®: ENERGY STAR is a government-backed symbol for energy efficiency. It is a completely voluntary program intended to help businesses and individuals access energy efficient appliances.
Variable-Speed: The blower motor inside your furnace or air conditioner is usually either a two-speed or a variable speed. Variable speeds facilitate smoother cycling and tend to result in quiet operation and high efficiency.
Ventilation: The oft forgot about V in HVAC, ventilation is the controlled process of moving air from the outside to the inside and vice versa. This ensures that there is always fresh air passing through.
Zoning: This is a system that divides a space into different regions, often through the use of dampers in the ductwork. This can be helpful in multi-family homes, apartment buildings, or commercial buildings to control the temperature by zone.
For questions about your HVAC system, our experts can help! We service the entire Wickenburg area, all the way past Morristown to Surprise! Give us a call today to get started.