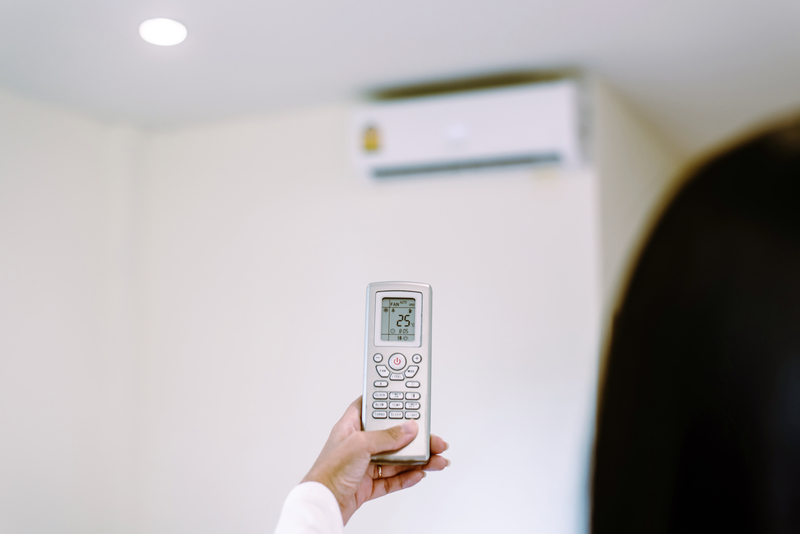 Energy Saving Tips this Summer
June 1, 2020
There is a reason that snowbirds flock here in the wintertime only to leave before the summer months truly hit. Summer in Arizona is intense. For us native Arizonans, we don't typically have the choice to flee the state when things get too hot. We have to buckle up for the heat, preparing ourselves, our homes, and our monthly utility bill. In this week's article, we are going to take a look at a few ways to keep your energy costs down, so that you can enjoy the summer months without having to empty your wallet!
Don't Underestimate Fans.
While your air conditioner is going to do most of the work to keep you cool, you can help give it a break by utilizing stand, box, or ceiling fans. These units are relatively inexpensive and can help cool occupied rooms by up to 4 degrees!
Give Your Vents Space.
Rugs and furniture are notorious for sliding over your air vents. Unfortunately, this makes it much harder for them to pump cool air into any space. This forces the air conditioner to go into overdrive, subsequently driving up your bills. Simply keep an eye on all your vents and ensure they are open, clean, and unobstructed.
Pull Down Your Blinds.
When that desert sun starts shining down, you don't want it heating up your home before your air conditioner can get to work. Draw down the shades or blinds on sun-facing windows.
Use Your Thermostat For Good.
Set your thermostat at 72-78 degrees in the summer to experience energy savings. The higher the temperature, the less energy your air conditioner will need to use. For extra savings, invest in a programmable thermostat. That way you can keep the house at a warmer temperature while you are away and have your air conditioner programmed to start cooling before you get home.
Upgrade Your Air Conditioner.
The most effective way to save energy during the summer is to ensure that your equipment is in tip-top shape. Whether that means having your old machine serviced or having a new one installed, a well taken care of unit will work more efficiently. Our expert technicians at McMillin Air can help you decide whether you need a tune-up or a complete replacement.
Summer utility bills don't have to break the bank. Follow these tips to keep your energy use low without sacrificing comfort. For more ideas on how to manage your energy output, contact the efficiency professionals at McMillin Air today!