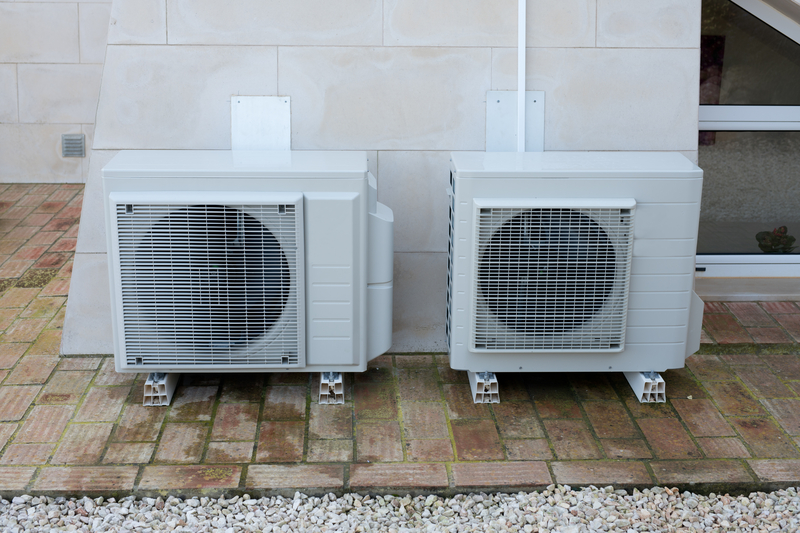 August 1, 2020
Air conditioners come in all shapes and sizes to fill a variety of needs. From central air to window units, there is truly an air conditioner for every budget and home. Whether you live in a large home or a smaller condo, you should know the air conditioning options available to you. You may be surprised to learn there is more out there than you first thought!
Central Air Conditioning
The most common source of cooling, central air conditioning uses a system of condenser coils, ducts, and compressors to fill an entire home with cold air. The cost of these systems are typically on the pricier side, however, they are the simplest to operate once installed. For most houses and buildings in Arizona, central air is a must to make it through the scorching summers.
Window Units
For apartment dwellers who need to cool off a single room or smaller space, there are window air conditioning units. Instead of spreading out the components in and around the home, the entire system is condensed into one box which is installed against a window or a wall.
Ductless Air Conditioners
In buildings built without ductwork, ductless or mini-split air conditioners will work just as well. They are designed with multiple air-handling units that can be installed throughout the home. In place of ductwork, tubing is used to connect all the units and provide the space with cool air.
AC Units with Alternative Power Sources
Hybrid Air Conditioner. Hybrid AC units alternate between using fossil fuels and electricity. This works to help drive down costs and lower emissions produced by your HVAC system.

Geothermal Cooling. New to the market, geothermal units pull cool air from a coil placed deep underground. This method of cool air extraction rather than production makes this a very sustainable and long-lasting option.
All of these options make it possible for every Arizonan to have access to proper air conditioning. Convinced? We can help you select the best option for your home and situation. Get started today by giving us a call at 623-432-5202!